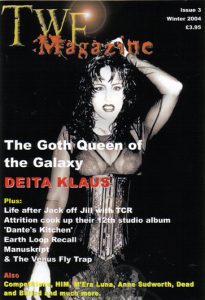 Issue 3 was printed in Winter 2004, concluding our comeback year.
It was also the first printed by Jasprint, given a higher quality print for the physical issues.
It was the first to contain a musician as a cover star, Deita Klaus, plus also included interviews with TCR, Attrition, Earth Loop Recall, Manuskript and The Venus Fly Trap
Unfortunately a pdf can not currently be located.